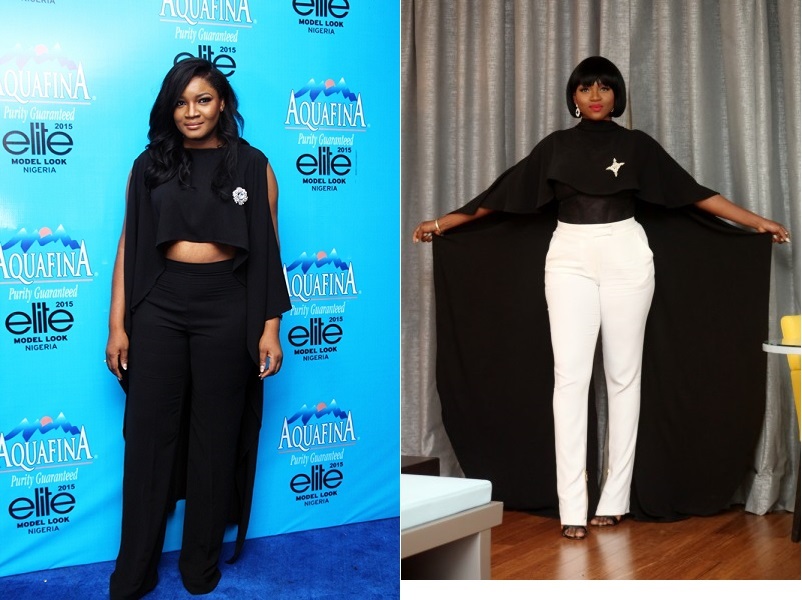 Yes we know that both events have long come and gone . While everyone else was going on about how gorge these two ladies looked, we could not help but notice the similarity in both styling – Cape, Crop , Brooch
Lets break it down
Omotola was styled earlier for the Elite Model Look event by Ezinne Chinkata . Ezinne is well known for her quirky styling ethics which makes her clients stand out in any room .
Ezinne actually put Omotola in a crop top outfit without her looking out of sorts . The floral brooch on the left adds a touch of elegance to the outfit hence flaunting once again her Diva persona.
On the other hand
WAJE was styled by Damilola Oke at a much later event for the Ragheb Alama Concert. We cant help but notice where inspiration was drawn from – cape, crop , brooch (do you see it? ) Anyways she has been able to really put Waje's fashion style out there and we say keep up with the good work .
 What do you say?