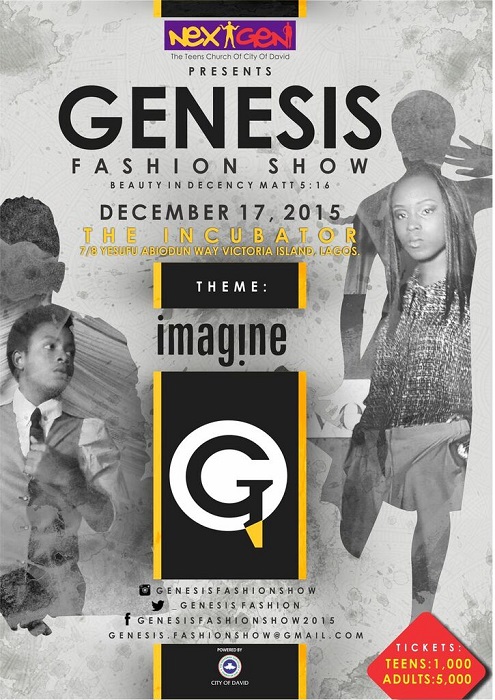 The second season of the Genesis Fashion show is here again and this time it promises to be packed with loads of fashion, shopping , fun , networking and celebrity appearances .
This year's edition of the Genesis fashion show has the  theme – Imagine.
With both in house teen designers and external established designers like – Eve and Tribe , Lagos Laid Bac , the show will seen some of the most talented teenager models strut the runway and incentives will be given to the best Model and Design organized by the fashion show committee.  At the moment, the any celebrities have confirmed their invitation; amongst these people are Uti Nwachukwu, Mai Atafo and Dj Spinall.
Tickets for the show are sold at a Thousand Naira (N1000) for teenagers and 5000 naira for Adults.
Tickets will be sold at the venue.
The Genesis Fashion show is a light in a dark world and by the grace of God will eventually set a standard in which others will follow and truly begin to express beauty in decency.
DATE- Thursday 17th of December 2015
VENUE – Incubator Oniru, Lagos.
TIME- Red-Carpet starts by 3pm while the show begins by 4pm.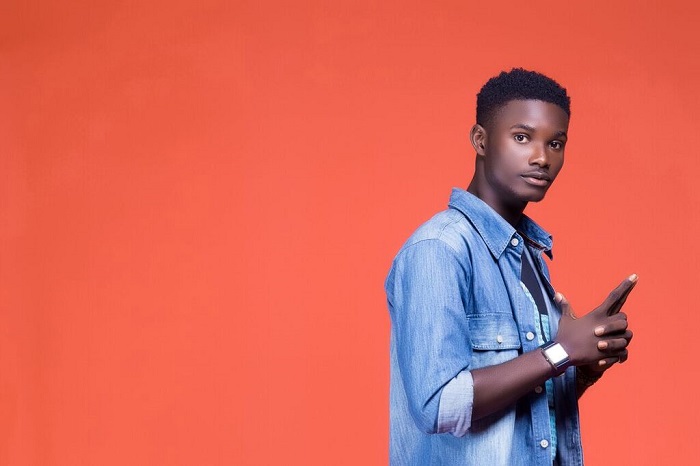 ABOUT GENESIS FASHION SHOW
Genesis fashion show is a revolution that will enlighten, re-orientate, motivate and challenge the status quo about fashion. The supporting Bible verse, Mathew 5:16 ( In the same way, let your light shine before others, that they may see your good deeds and glorify your Father in heaven.) explains' the mission and vision of the fashion show.
This initiative was started by the City of David teenage church (The NextGen) and they have been struggling to make that dream a reality. The idea behind this initiative is to be able to convince and educate teenagers around the world that it is possible to dress decently and still be fashionable. Apart from being a revolutionary movement, the fashion show gives young designers and models an opportunity to explore and fully realize their potential.
The Genesis fashion show began last year. We had support from different people in the fashion industry like Eve&Tribe, Wisemen apparels, Debbie's Grace, FAB magazine Etc. The show was hosted by Olumide Oworu from Africa Magic series "The Johnsons ". There was a positive turn out and wonderful feedback. We had radio tours and magazine interviews. The first show was a huge success but this year it will be better and bigger than ever.