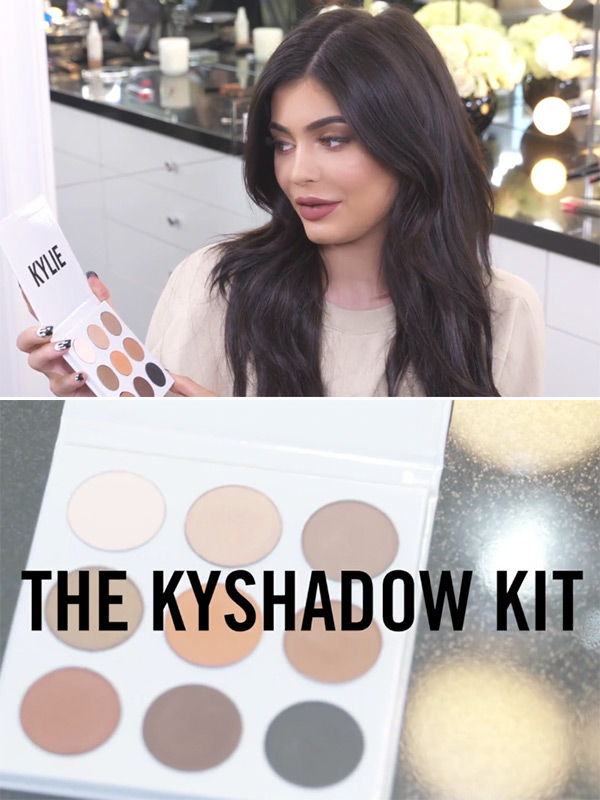 Reality star and beauty entrepreneur Kylie Jenner releases eyeshadow line; Kyshadow… First look at what the already sold out product looks like!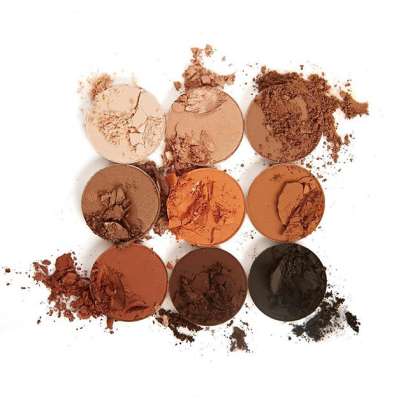 The reality star and beauty entrepreneur who has been teasing her new line of powder eye shadows in a set of nine featuring her own signature eye makeup look; brown and neutral tones has finally released the new line and they look good!
Claiming to have sold out less than 6 hours after the release, the 19-year old Kardashian-Jenner sister shared the release indicating a full line of eye makeup is in the offing via her Instagram profile.
Named off the first two letters in her name (KY) the 'Kyshadow' palette is presented in white palette tray (with eyeshadows in warm brown and nude tones) and a cover case featuring the star's name boldly written over a set of eye with one part 'winked'.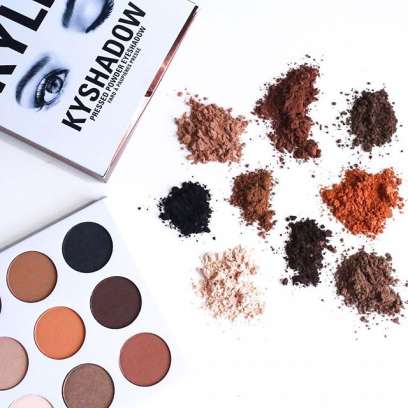 Kylie Jenner collaborated with foremost makeup artist Ariel Tejada to create different looks with the palette . "All of the makeup artists that work with me know that I'm very specific about the colors of brown that go on my eyes, I really feel like I've perfected it in this palette." Kylie Jenner shared in a video on Instagram.She has since described the Kyshadow palette as "long wearing and effortlessly blendable". Kylie Jenner's controversial lipkit line is also still a bestseller.