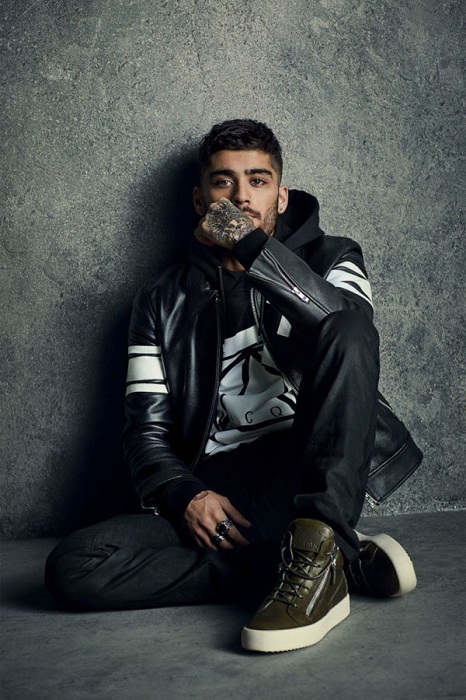 Giuseppe Zanotti has chosen to collaborate with singer-songwriter Zayn Malik for an exclusive footwear collaboration.
The masculine line is called "Giuseppe for Zayn", and it features two boot options, in addition to two sneaker styles, offered up in shades of green and black.
The line of shoes with Giuseppe Zanotti debuted January 3.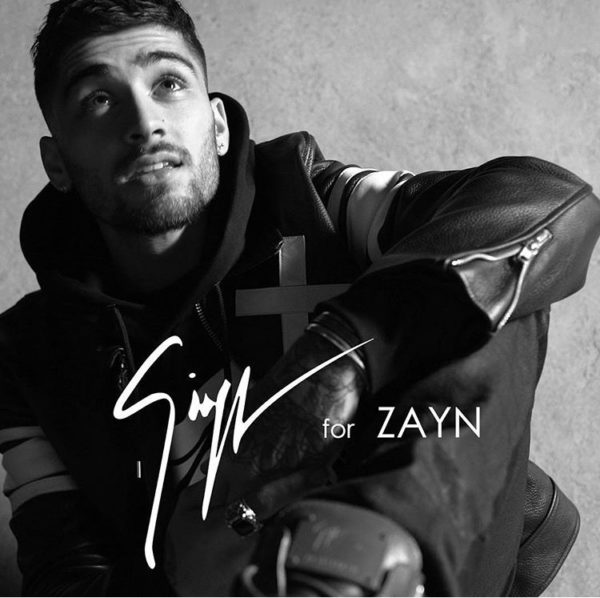 According to Zanoti …"I like to work with musicians because we share a very similar vision," said Zanotti. "[Zayn and I] have always had an appreciation for one another, but it was during our first encounter in Paris that we realized we had a similar attitude and approach: iconic, edgy, and expressive. Zayn's bold and individualistic vision, easy coolness, and love for fashion mean a lot to me."
For Malik, the collaboration marks a slight shift in his direction from musician with style—and a stylish girlfriend in the form of Gigi Hadid—to style star in his own right. Here, the Londoner chats up Vogue.com about what inspired his shoes and his personal style rules.
Source – VOGUE