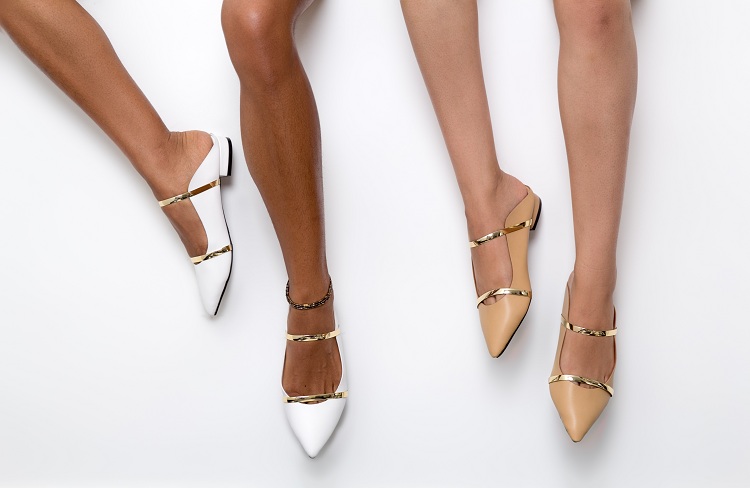 It has been continuously that it is very okay to be inspired by the works of others but to copy without brilliantly tweaking brings to question the validity of your values, what you stand for as a designer, and what your brand represent in a whole.
Recently the close resemblance of Nigerian Style brand – Maju's Pointy Gold Stripe Mules and Malone Souliers Maureen Flats is just too close for comfort , as shown below .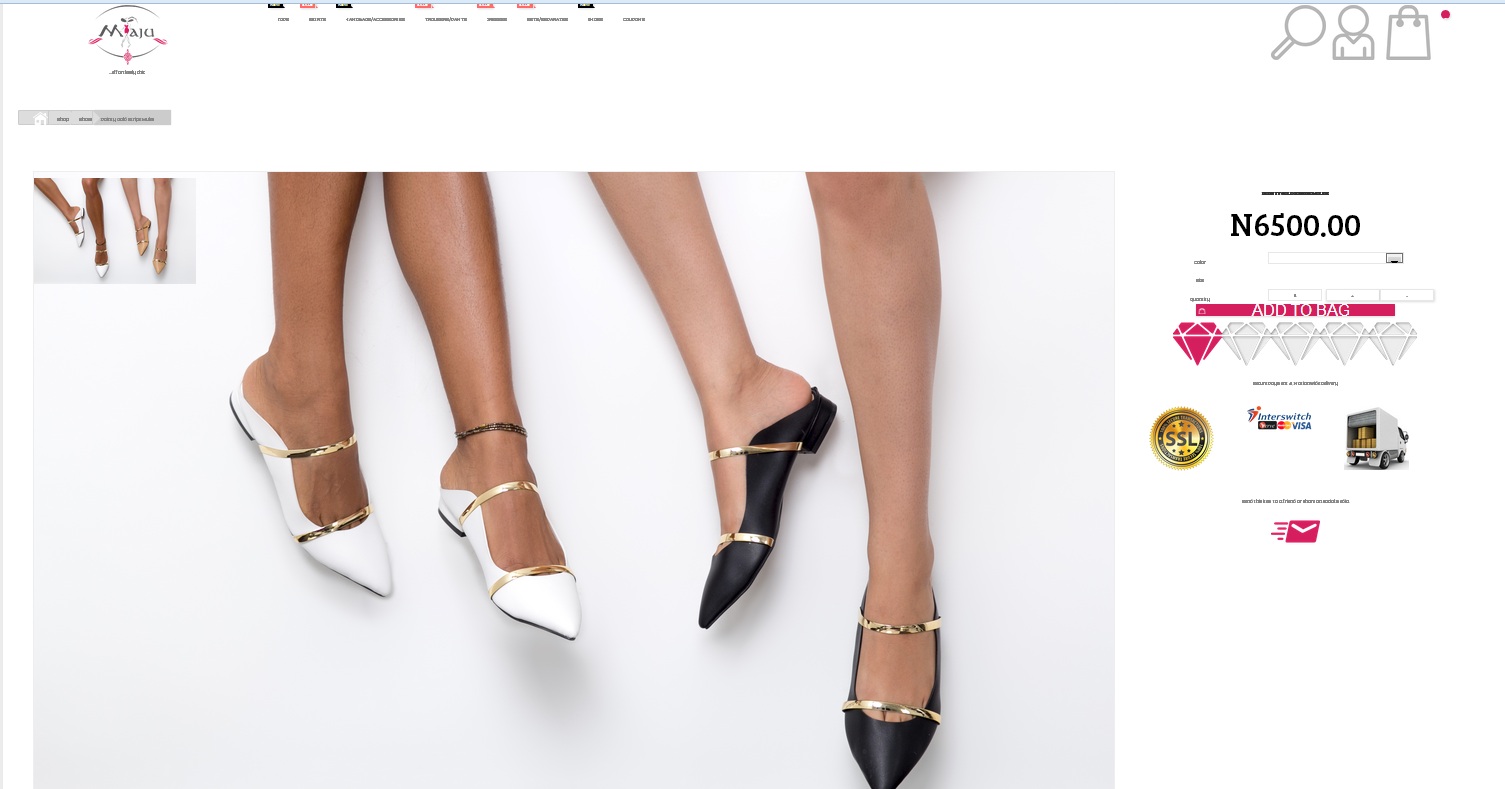 VS
Now can you spot the difference ? Okay maybe the colour and pricing ? While the Maju's Pointy Gold Stripe Mules go for N6500, the   Malone Souliers Maureen Flats attract a whooping 405 pounds . We also investigated further to find out if Maju was a stockist but Nay , no Nigerian store was listed.
 The Maju brand has kept us excited over time with their quirky fashionable solutions of effortless slay as the brand is known to churn out new designs from their stables almost fortnightly. The question is – Does the Maju brand needs this?